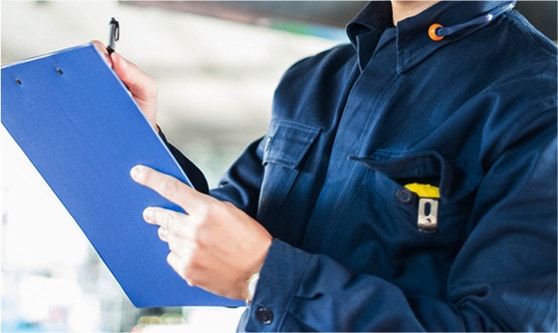 Johnstone Brothers Equipment offers an extensive Winter Maintenance and Inspection program that ensures your machine is thoroughly checked, adjusted and assessed. This valuable service allows customers to understand the inner working of their machines and its remaining wear life.
The intention of the Winter Maintenance and Inspection program is to reduce downtime on the job site. The team at Johnstone Brothers Equipment understands the stress of starting in the new season. With the common concern of securing work, treading your way through wet jobs, or rainy days and training new members, it's imperative to have at least one guarantee — working equipment. The Johnstone experience aims to relieve you of a portion of your worries.
This educational experience allows customers to address the items in need of repair, and provides them with a base to plan for immediate, intermediate and future costs and/or replacement. Team JBEC strives to ensure its valued customers are always informed of their options.